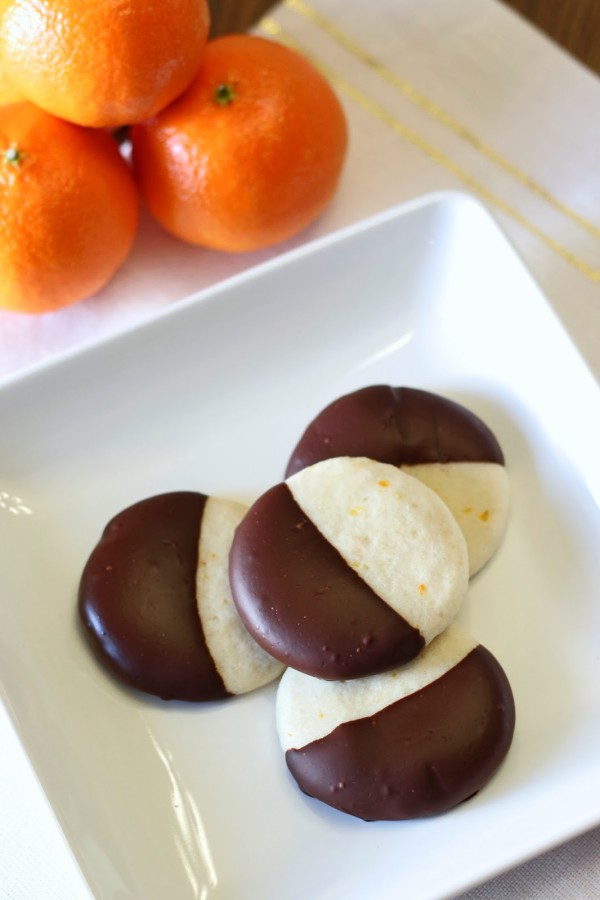 My kids (thankfully) are not very picky eaters. They eat every meal I make for them, even the adventurous ones. My daughter actually loves mushrooms and onions too. That a girl! There are a few vegetables my kids don't care for, but they LOVE all fruit. Their favorite right now…Cuties clementines. It's like candy. They can't eat just one and I totally don't mind because they are such a healthy snack for my growing little ones!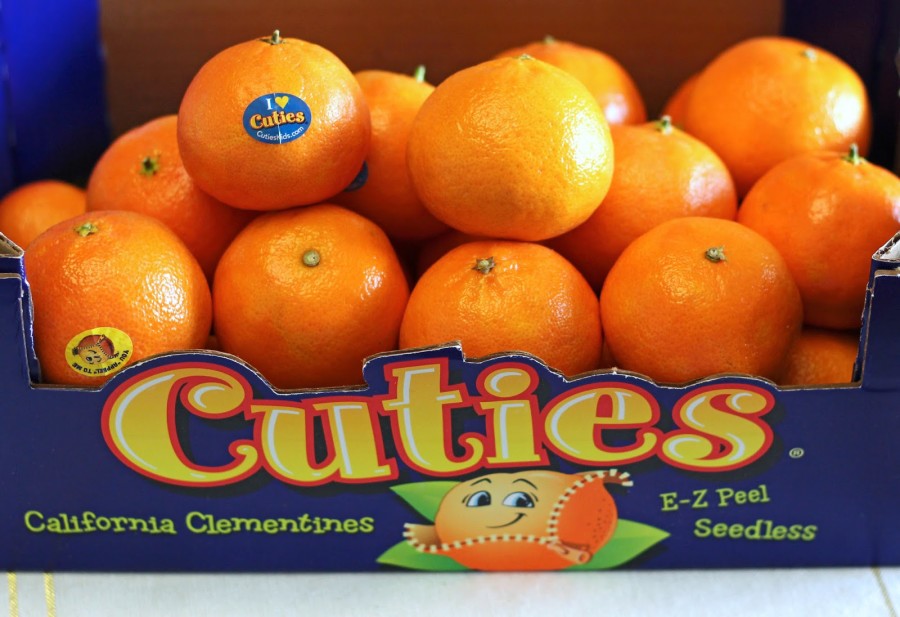 Most of us have enjoyed these juicy Cuties clementines. We adore their easy-peel and those cute stickers. When I bring a box home, they only last a couple days. It's a good thing they are in just about every grocery store this time of year. With a name like Cuties, who wouldn't love such a cheerful fruit? Here's a couple facts about those mandarins that we can't get enough of…
100% natural and GMO-free
Low in calories and sugar
Packed full of vitamin C and potassium
Seedless and easy to peel
Cuties delivered a box of their oh so sweet California clementines to my front door (my kids got a kick out of that). I already had a cookie recipe in mind that I wanted to share with you before Christmas, featuring Cuties of course! I took a gluten free vegan clementine sugar cookie and dipped them in dark chocolate. Yes, I know. Rich chocolate and zesty orange go so well together. This my friends, is another irresistible gluten free cookie recipe! Enjoy and thank you Cuties!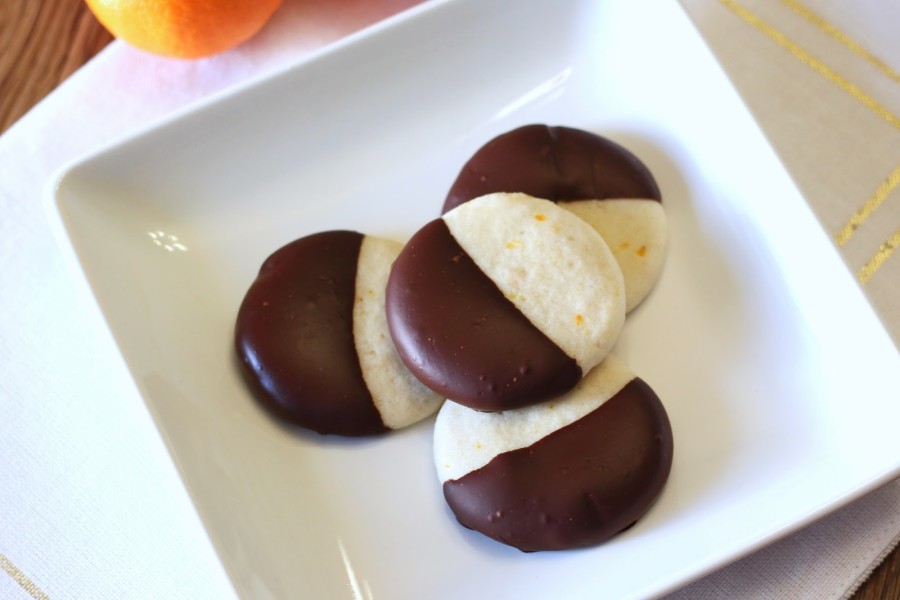 gluten free vegan chocolate dipped clementine sugar cookies + cuties giveaway
AUTHOR:
Sarah Bakes Gluten Free
INGREDIENTS
2 1/3 cups Sarah's gluten free flour blend
1 teaspoon baking powder
1/2 teaspoon salt
1 3/4 cups organic powdered sugar
1/3 cup coconut oil, melted
1/4 cup So Delicious unsweetened coconut milk, room temperature
2 tablespoons Cuties clementine juice
1 teaspoon Cuties clementine zest
1 teaspoon pure orange extract
1 teaspoon pure vanilla extract
1 cup dairy free chocolate
INSTRUCTIONS
Line baking sheets with parchment paper. In medium bowl, sift together flour blend, baking powder and salt. Set aside.
In large mixing bowl, mix together powdered sugar, melted coconut oil, coconut milk, clementine juice, clementine zest, orange extract, and vanilla extract. Mix until smooth.
Add flour mixture. Stir until combined. Refrigerate dough for 30 minutes, just to chill.
Preheat oven to 350 degrees. Roll tablespoon-scoops of cookie dough into balls. Flatten cookies with bottom of glass jar or fingers (cookies won't really spread).
Bake cookies for 8-9 minutes. Be sure to not over-bake, as the cookies won't brown much. Remove cookies from oven and place on cooling rack to cool completely.
While cookies are cooling, melt chocolate. Place chocolate chips in microwave-safe bowl and melt on low in 30 second intervals, stirring in between. Stir chocolate until completely melted.
Dip half of cooled cookie into chocolate. Lay on parchment paper to harden or place in refrigerator for 10 minutes. Repeat with remaining cookies.
Cuties
has sent me 2 VIP Cuties coupons to give to two of you! Simply enter the drawing in the Rafflecopter widget below and tell me
"what is your favorite holiday cookie?"
 in your comment. You can receive extra entries by liking Cuties on 
facebook
,
tweeting
about the giveaway or sharing it on 
instagram
. This giveaway ends on 
Friday, December 27
. Two winners will be chosen on Saturday. Thanks for entering and happy baking!
THIS GIVEAWAY HAS ENDED AND WINNER HAS BEEN CHOSEN.