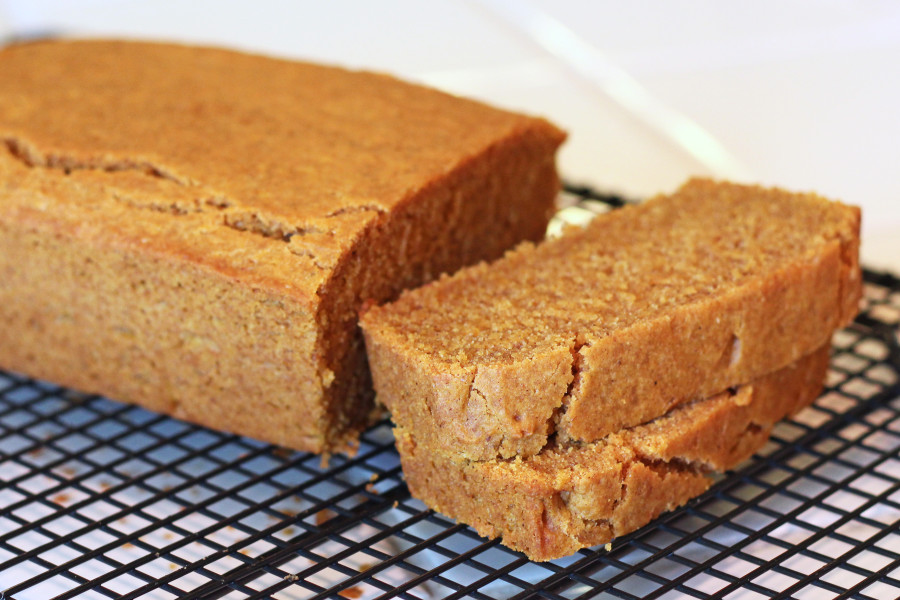 Today I'm sharing a favorite in our house…pumpkin bread! I make it all year round, but even more so during the holidays. My husband took one bite of this bread after the first time I made it and said, "this is the best pumpkin bread I've ever had!" That is one compliment that just warms my heart. Thanks, my love!
Don't you just adore simple recipes? I know I sure do. I think that's why I like quick breads so much. Mix, pour and bake. The end result is a warm loaf of sweet, moist bread. I used a little fresh apple cider in this recipe. We buy it from our local pumpkin patch and it's seriously amazing! You could easily use apple juice in place of the apple cider.
This gluten free vegan pumpkin bread goes great with your morning cup of coffee or tea. My kids enjoy it for breakfast with a side of fresh fruit. Anytime of day is a good time for a slice of this delicious pumpkin bread!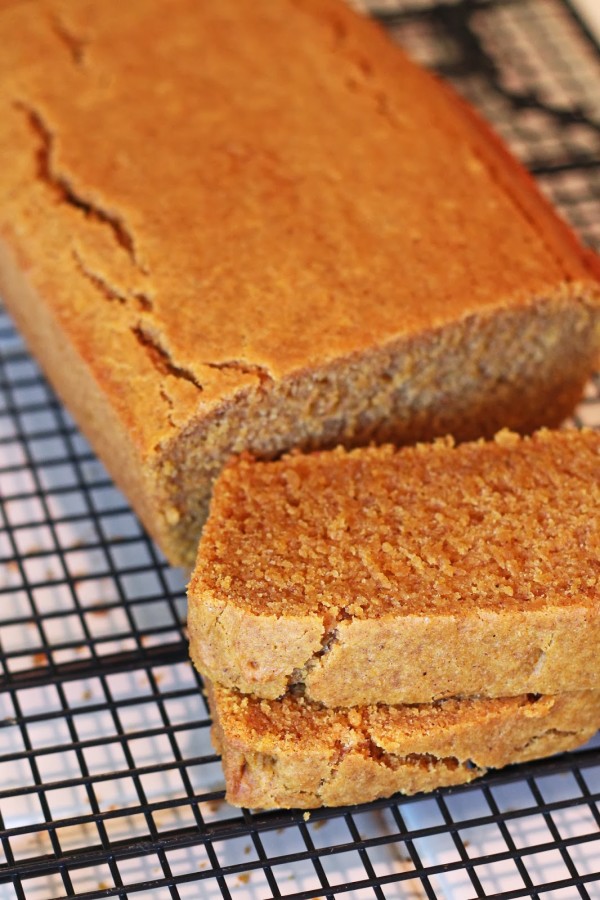 gluten free vegan pumpkin bread
AUTHOR:
Sarah Bakes Gluten Free
INGREDIENTS
2 teaspoons baking powder
1/2 teaspoon salt
1 teaspoon ground cinnamon
1/2 teaspoon ground ginger
1/2 teaspoon ground nutmeg
1 cup pumpkin puree
3/4 cup organic cane sugar
1/2 cup coconut oil, melted
1/4 cup pure maple syrup
1/4 cup apple cider or apple juice
1 teaspoon pure vanilla extract
INSTRUCTIONS
Preheat oven to 350 degrees. Prepare 9x5-inch loaf by spraying with cooking spray or lining with parchment paper.
In large mixing bowl, sift together flour, baking powder, salt, cinnamon, ginger and nutmeg. Set aside.
Mix together the pumpkin puree, sugar, melted coconut oil, maple syrup, apple cider and vanilla. Add the pumpkin mixture to the flour mixture. Stir until combined.
Pour batter into prepared loaf pan. Bake for 40-45 minutes, until golden brown and center is set.
Leave bread in pan to cool for 15-20 minutes. Remove from pan and allow to cool on cooling rack. Slice and serve. Best served within 2-3 days.