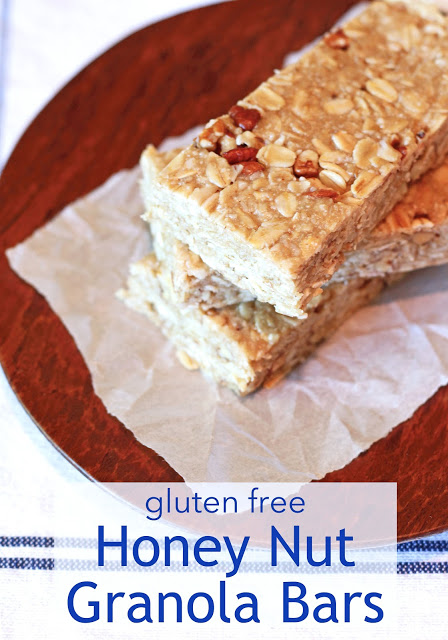 Don't these look tasty? I've been testing recipes lately for chewy granola bars. I don't like to buy them at the store…they are filled with too many ingredients and are just too easy (and inexpensive) to not make myself. Plus, homemade granola bars taste so much better!
I'm sharing a recipe for gluten free honey nut granola bars over at Ask Anna today! She's a pretty cool girl and I am a monthly-contributor on her blog…which if you haven't checked out yet, is AWESOME! Great cleaning, organizing, decorating tips. Anna has a great heart, filled with compassion for others. Be sure to like Ask Anna on facebook too!
gluten free honey nut granola bars
click
here
for the recipe.