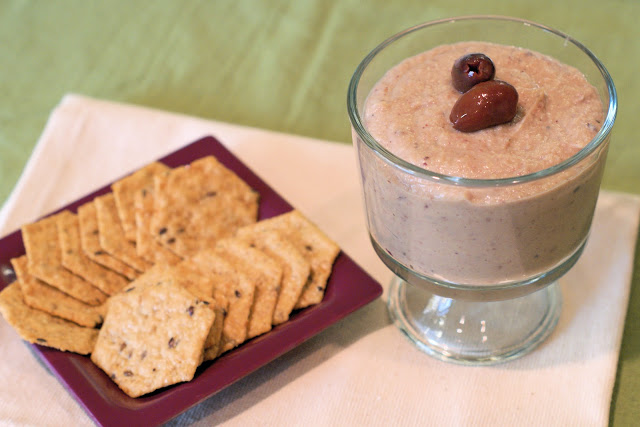 What? A savory recipe on Sarah Bakes? I know, I know. I'm branching out and bringing you a recipe that I just had to share. I recently received an assortment of delicious gluten free crackers from Crunchmaster. They were one of the first gluten free crackers I ever tried and I was hooked. My kids love their crackers. Their fave are their new Cheesy Crisps. Even better than cheese-its! Crunchmaster…they have our vote when it comes to flavorful, crunchy gluten free crackers. Some of their items are also certified GMO free. That makes this mom happy!
The Multi-Seed Crackers are my go-to cracker. Salty and full of flavor from the combination of different grains and seeds. I knew they would go perfectly with this white bean and artichoke dip! This recipe really couldn't be any easier. You place all the ingredients in your food processor, blend, and munch away. It's quite healthy too. With a base of white beans and artichoke hearts, mixed with salty Kalamata olives and fresh garlic. Looking for a simple dairy free dip to serve at your next holiday party? Here it is!
white bean and artichoke dip
serves 8
14-ounce can artichoke hearts, drained
15.5-ounce can great northern beans, drained
2-3 tablespoons extra virgin olive oil
2 tablespoons lemon juice
2 cloves of garlic
8-10 pitted Kalamata olives
sea salt
black pepper

Place all ingredients in bowl of food processor, except for salt and pepper. Blend until smooth and no large pieces of artichoke remain. Add salt and pepper to taste. Serve with fresh veggies or crackers.
Recipe adapted from
My Man's Belly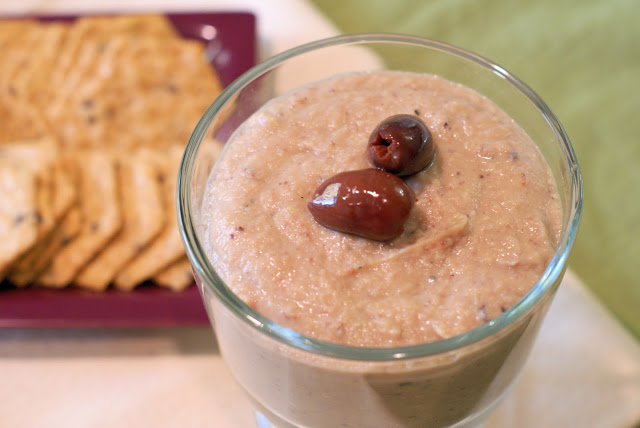 Don't you want to just dip a cracker right in?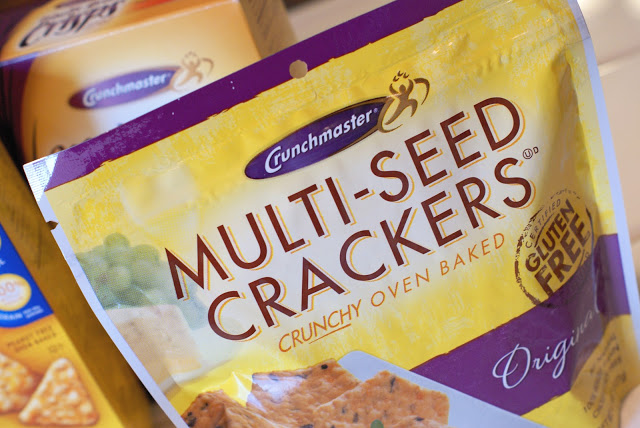 The Muli-Seed Crackers are the perfect pair to this dip.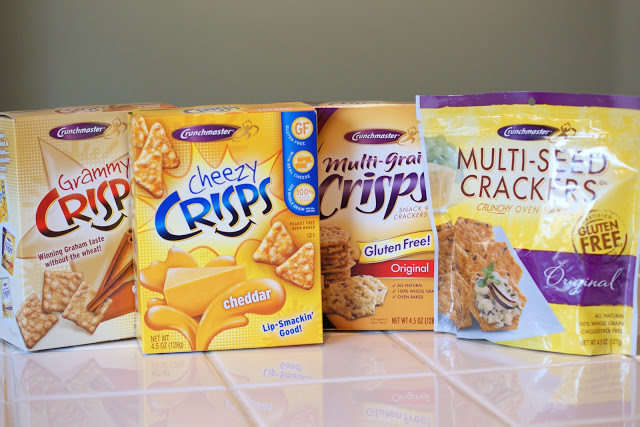 Thanks,
Crunchmaster
, my family loves your gluten free snacks!