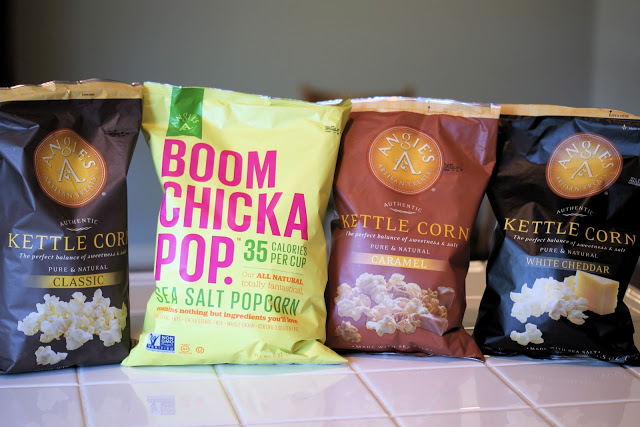 Today I give you…my 50th blog post! Seriously, how did that happen?! I started this gluten free blog this summer and I'm in awe of the blessings it has already brought to my life. Thank you to my readers, for your support and kind words of encouragement. You are the reason I bake these gluten treats every week and share the recipes…it's all for you!
What better way to celebrate my 50th post than with a giveaway? Oh yeah, my first ever giveaway on Sarah Bakes Gluten Free Treats! The kind folks over at Angie's Kettle Corn sent a huge box of assorted kettle corn, right to my door. My kids were beyond excited! I opened the box and found kettle corn, boomchickapop, caramel corn and white cheddar. Our family is already HUGE fans of Angie's and are quite certain its the best kettle corn around. All of their flavors are certified gluten free and made with all-natural ingredients. Now that deserves a hip-hip-hooray!
Angie's Kettle Corn is a step above the rest. It's a perfect balance of
salty and sweet. How do they do that? I don't know, but I'm pretty
sure I could eat the entire bag in one sitting (I may or may not have done that). The Boomchickapop is a great salty, healthy snack for anytime of day. Light and delicious. Only 35 calories per
cup too! The caramel corn just might be my new favorite. Rich, caramel
flavor without being too sweet. My kids fave out of the box…white cheddar. It's kettle corn with a light sprinkling of tangy, organic white cheddar. Addicting and delicious. That actually describes all of Angie's products!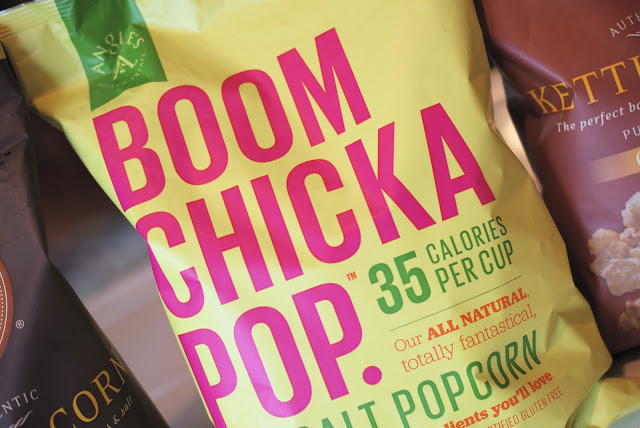 boomchickapop. best name ever.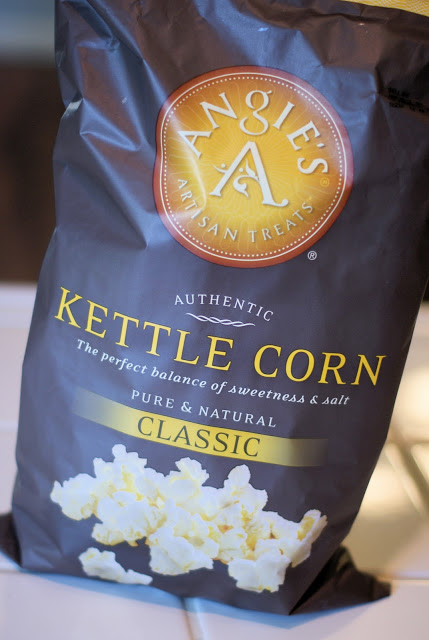 classic kettle corn at it's finest!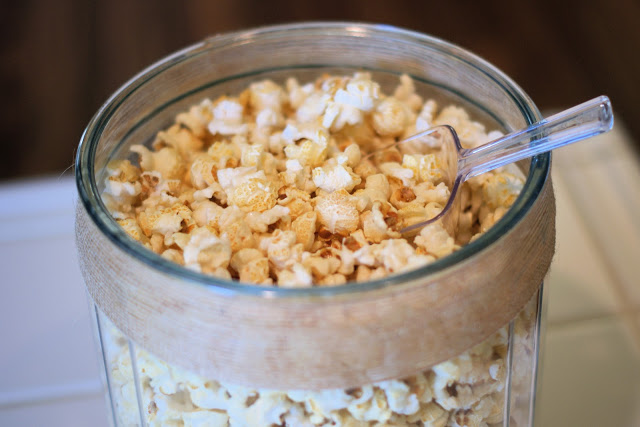 kettle corn in a tall, glass container with a cute (burlap perhaps) ribbon.
one snack you'll see at all my parties!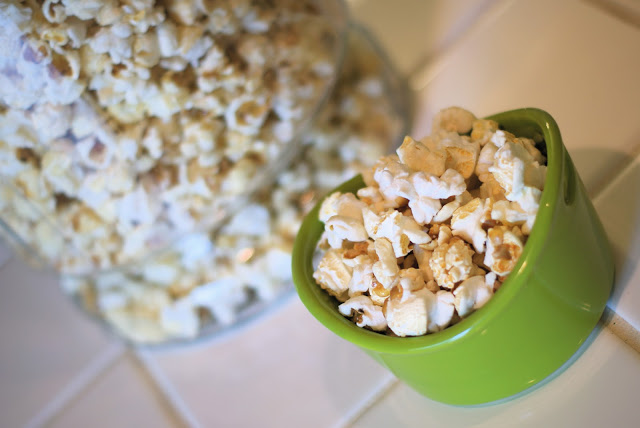 Angie's Kettle Corn is going to send one lucky winner a kettle corn variety pack of their very own! 6 family-size bags, sent right to your front door. How cool is that? Prize package will include…
2 bags Kettle Corn
2 bags White Cheddar Kettle Corn
1 bag Caramel Kettle Corn
1 bag Boomchickapop
To enter my super awesome first giveaway, you must sign-in using the box below and leave a comment as well. Be sure to tell me your favorite gluten free party-time snack! You can receive extra entries by following me on twitter or tweeting this giveaway to all of your friends (be sure to enter your extra entries below). The last day to enter is Monday, October 1 at midnight. Good luck and happy snacking!
THIS GIVEAWAY HAS ENDED.