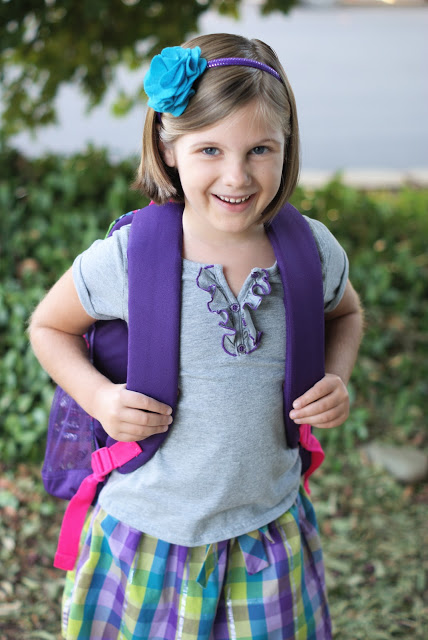 Can't believe we have a 1st grader in our house! What in the world? Kyri is getting more beautiful, the older she gets…as much as I can't stand her growing up. She had her first day of school yesterday and could not have been more excited. She was getting quite bored after being home all summer…she just wanted to see all of her friends! We took her to her class in the morning, met her teacher, and said our goodbyes. Kaden was sad to be home all day without his big sister. We sure did miss our sweet girl.
When I asked Kyri what she wanted for breakfast on her first day of school, she said "cinnamon cake." It's a very simple recipe for orange crumb cake and honestly, is the moistest (is that a word?) cake you will ever eat. I found it in the Smart Cooking the Costco Way, a great cookbook using ingredients found at your local Costco…another store I can't live without. The recipe is easy-peasy and I made it to be dairy free too, woohoo! Not a lot of fat, just pure, organic coconut oil. No need to feel guilty eating two pieces (or three). Bake up a pan of this delicious orange crumb cake the night before and you have a great addition to your morning breakfast!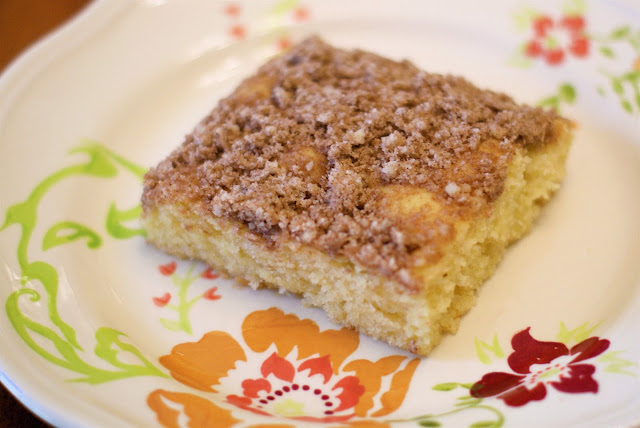 gluten free orange crumb cake
makes 9 servings
1/2 cup sugar
1/4 cup coconut oil, at room temperature
1 teaspoon ground cinnamon
1 teaspoon baking powder
1/4 teaspoon salt
1 egg
1/2 cup orange juice
Preheat oven to 350 degrees. Spray 8×8-inch square baking dish with cooking spray. Whisk together flour and sugar in mixing bowl. Add coconut oil and blend with a fork, until it resembles cornmeal. Measure 1/2 cup of the crumb mixture and place in a separate bowl. Mix in the cinnamon. Set aside.
To remaining crumb mixture, add baking powder and salt. Stir until combined. Add egg and orange juice, mixing until smooth. Pour batter into prepared baking dish and sprinkle cinnamon mixture over the top. Bake for 20-25 minutes, or until center is set.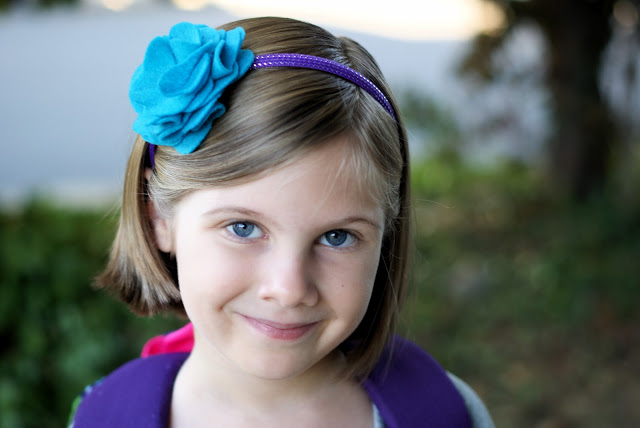 love you, my big girl.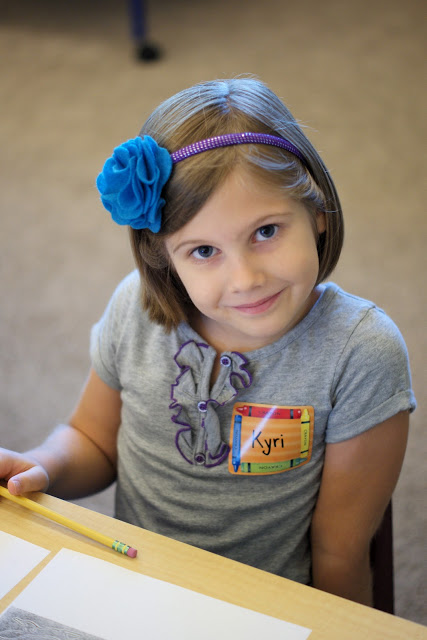 ready to start her first day of first grade!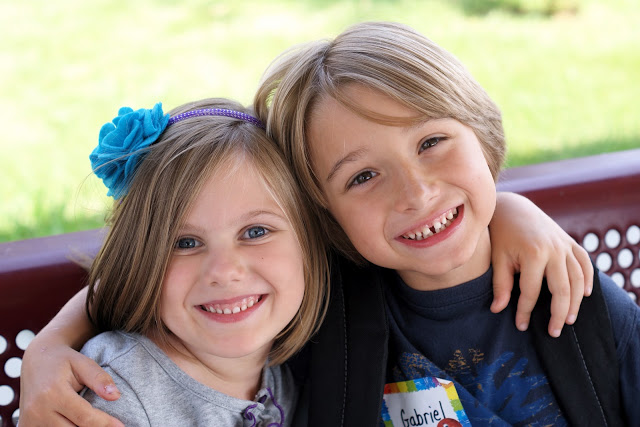 Kyri and her best buddy, Gabriel.