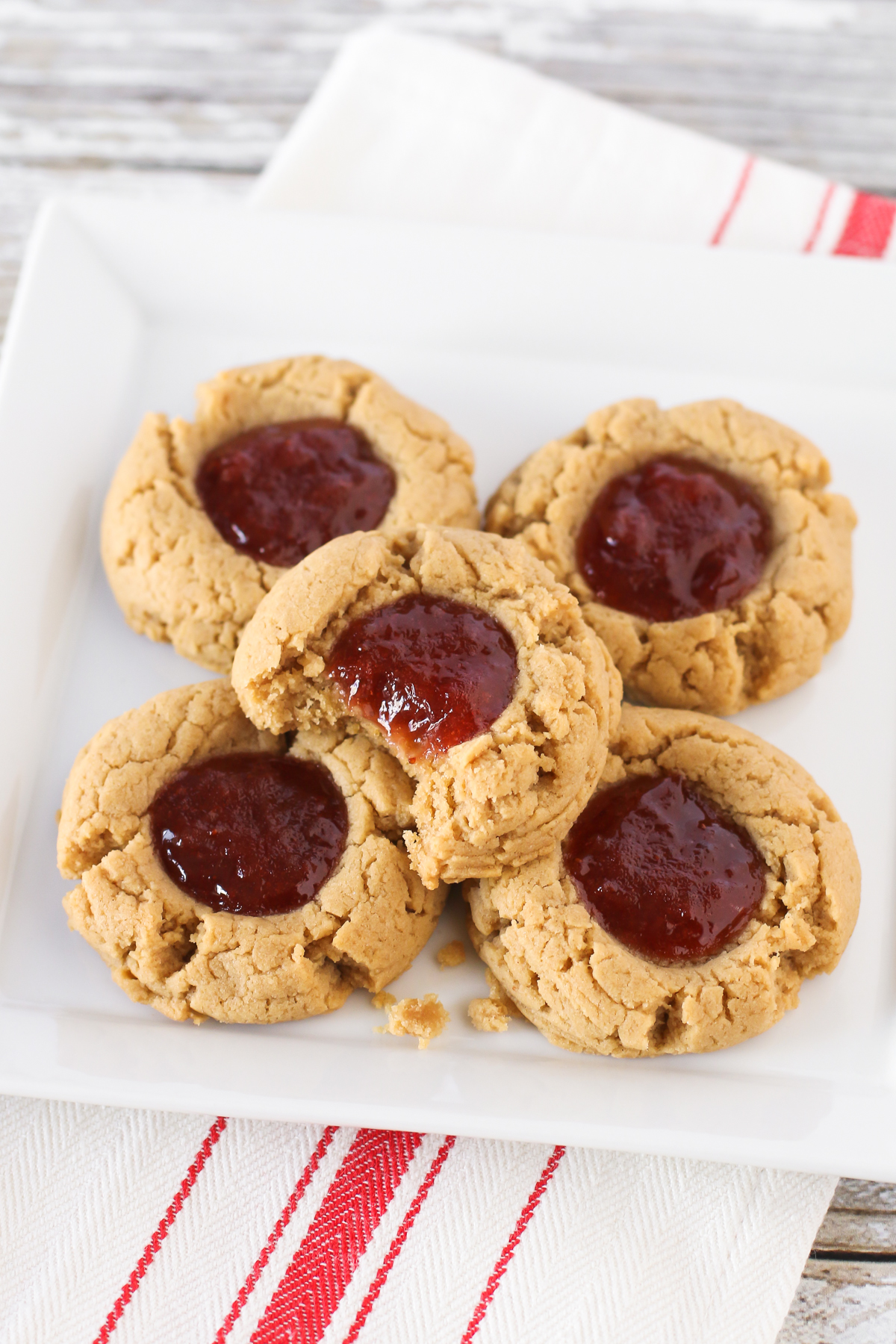 Gluten free vegan peanut butter and jelly thumbprint cookies. Soft peanut butter cookies, filled with your favorite berry jam. The classic combo in a cookie!
Even as an adult, I'm still a big fan of peanut butter and jelly sandwiches. There is something about the salty, creamy peanut butter with my favorite strawberry jam that makes my heart happy. Maybe it's the simplicity of it or maybe it's because it's nostalgic for me. Either way, I will always love good ol' PB & J.
I've wanted to make these gluten free vegan peanut butter and jelly thumbprint cookies for months now. They've been on my mind and I just needed to take the time to make them. I'm so glad I did! They are fantastic. Everyone in my family loved them and I couldn't stop eating them. I'm going to go ahead and not admit to how many I actually ate.
Hard to resist soft peanut butter cookies and that sweet strawberry jam. You can't go wrong with this cookie combo!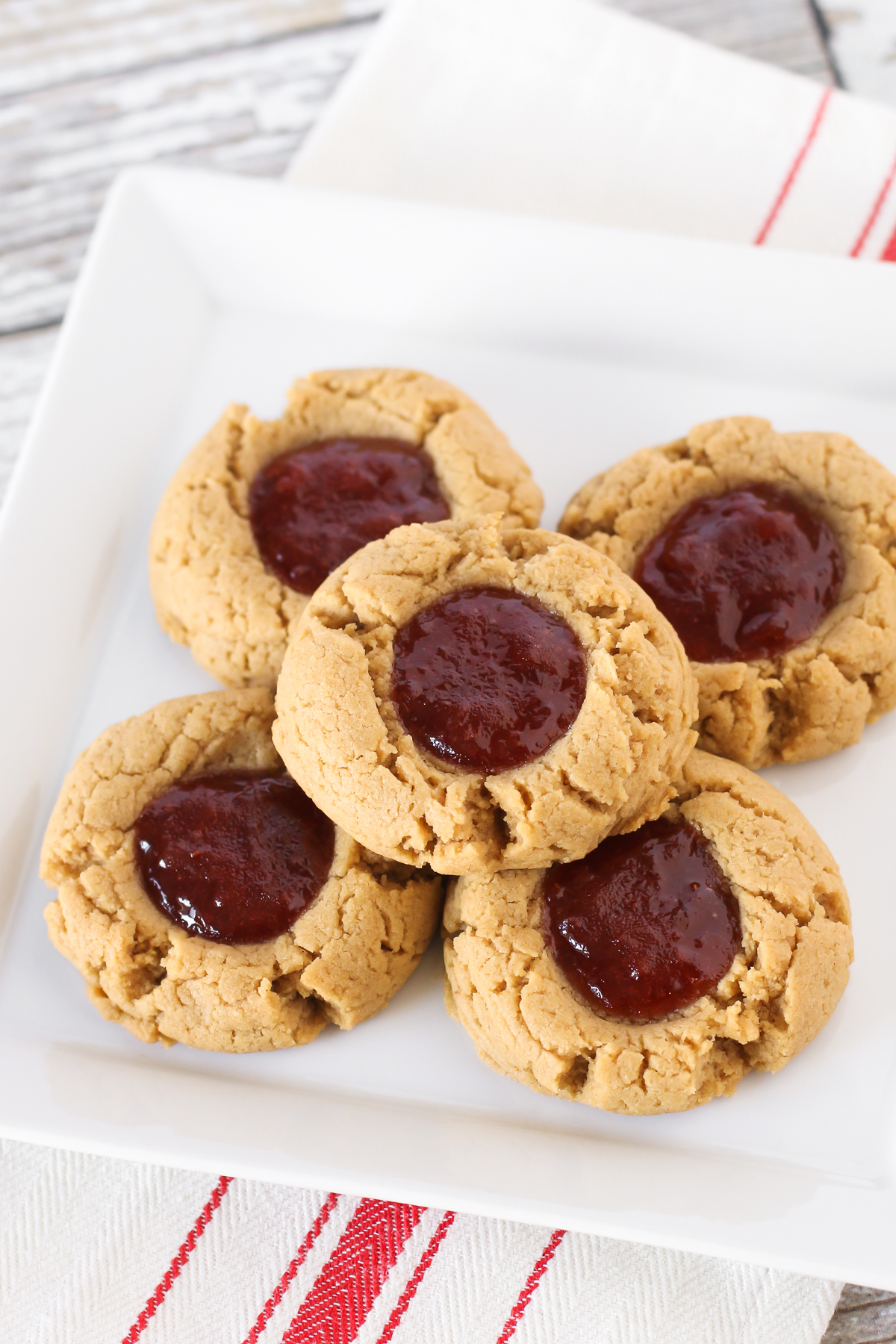 gluten free vegan peanut butter and jelly thumbprint cookies
AUTHOR:
Sarah Bakes Gluten Free
INGREDIENTS
2 cups, plus 3 tablespoons Sarah's gluten free flour blend
1 teaspoon baking powder
1/2 teaspoon baking soda
1/2 teaspoon sea salt
1 cup brown sugar
1/2 cup creamy peanut butter
1/4 cup refined coconut oil, melted
1/4 cup unsweetened almond milk or coconut milk, room temperature
3 tablespoons pure maple syrup, room temperature
1 teaspoon pure vanilla extract
1/2 cup strawberry or raspberry jam
INSTRUCTIONS
Preheat oven to 350 degrees. Line baking sheets with parchment paper.
In medium bowl, sift together flour blend, baking powder, baking soda and salt. Set aside.
In large bowl, cream together brown sugar, peanut butter and coconut oil.
Add almond milk, maple syrup and vanilla. Mix until blended. Add flour mixture and stir until dough comes together.
Roll heaping tablespoon size scoops of cookie dough into balls. Place onto prepared baking sheet and indent center of cookie with thumb.
Bake cookies 5-6 minutes. Remove from oven and carefully place about 1/2 teaspoon jam into center of each cookie. Place back into oven and bake additional 5-6 minutes.
Allow cookies to cool on pan 3-4 minutes. Place on cooling rack to finish cooling. Place cookies on cooling rack to cool completely.