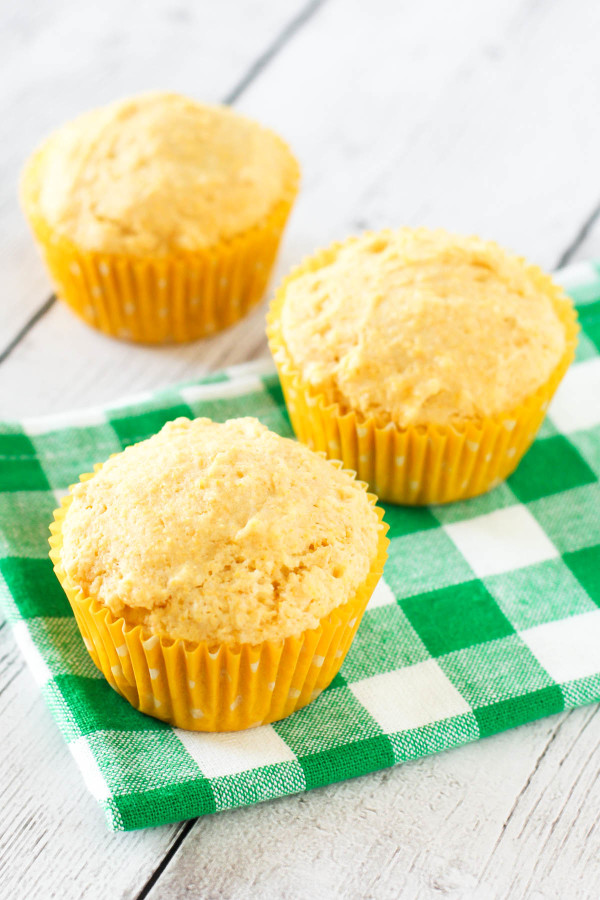 Give me my cornbread sweet. I like it with a little sugar, just enough to enhance the natural sweetness of the corn. It's the way I've always made it and I'm sticking to it!
These sweet corn muffins are pretty much the perfect serving of warm, soft cornbread. In our house, I serve these with a giant bowl of hearty chili with beans or rustic veggie soup. My kids always get excited when they see the basket of freshly baked sweet corn muffins on the table. It makes dinnertime even more fantastic!
Baking homemade gluten free cornbread is easy peasy. Just a few simple ingredients, I promise. Please oh please give this sweet corn muffin recipe a try! Your family will thank you. Your belly will thank you.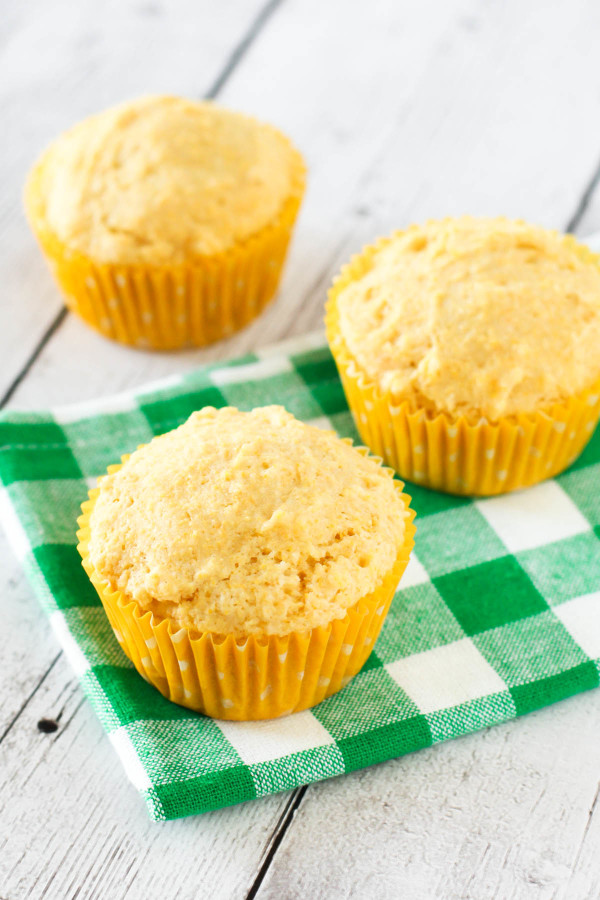 gluten free vegan sweet corn muffins
AUTHOR:
Sarah Bakes Gluten Free
INGREDIENTS
1 1/2 cups Sarah's gluten free flour blend
1/2 cup Bob's Red Mill gluten free cornmeal
1/2 cup cane sugar
1 teaspoon baking powder
1/2 teaspoon baking soda
1/2 teaspoon sea salt
1 cup So Delicious unsweetened coconut or almond milk, room temperature
1 tablespoon vinegar
1/3 cup refined coconut oil, melted
INSTRUCTIONS
Preheat oven to 375 degrees. Line muffin tin with paper liners.
In large mixing bowl, whisk together flour blend, cornmeal, sugar, baking powder, baking soda and salt. Set aside.
In separate bowl, mix together coconut milk and vinegar. Pour over dry ingredients, along with melted coconut oil. Stir until just combined.
Scoop batter into prepared muffin tin, filling almost to top. Bake 18-20 minutes or toothpick inserted in center comes out clean.
Place sweet corn muffins on cooling rack to cool completely. Best served warm.