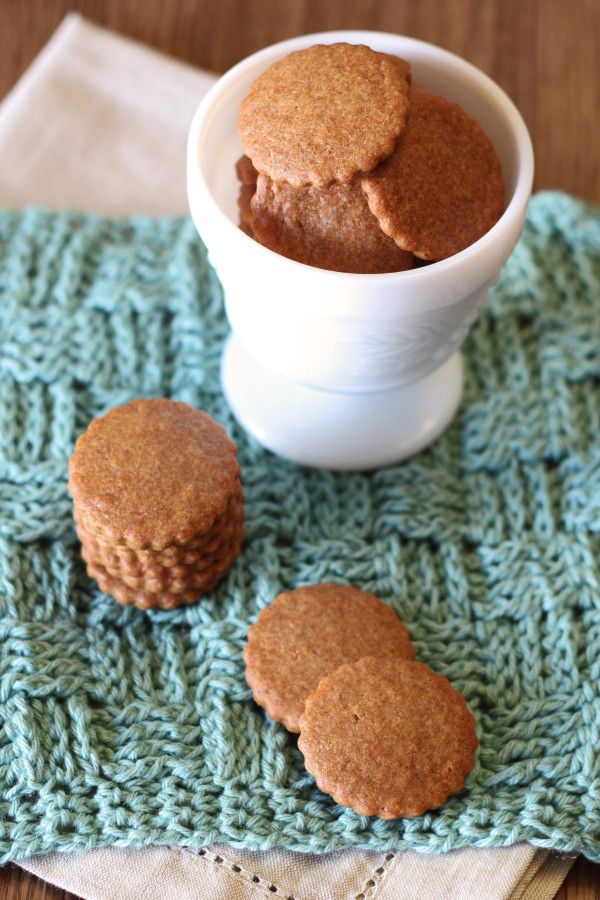 Well, aren't those the cutest little graham crackers you ever did see? Bite-size and snackalicious! It's important for me to give my kids snacks that I know every ingredient that is in them. Thankfully there are a lot of healthy options at the grocery store now. However, they can be pretty pricey. I know it takes a bit of time to make homemade cookies or crackers, but you will feel so great about feeding them to your kids!
I'm happy to say that these mini graham crackers are gluten, egg, soy, nut and dairy free. Perfect for those with food allergies. They are also refined-sugar free too! One batch makes about 60 crackers so your kids will be set for the week. I like to use the crinkle-edge circle cookie cutters to make my graham crackers, but tiny animals or hearts would be fun too. You could also make a batch of these to grind up in the food processor for a delicious graham cracker crust!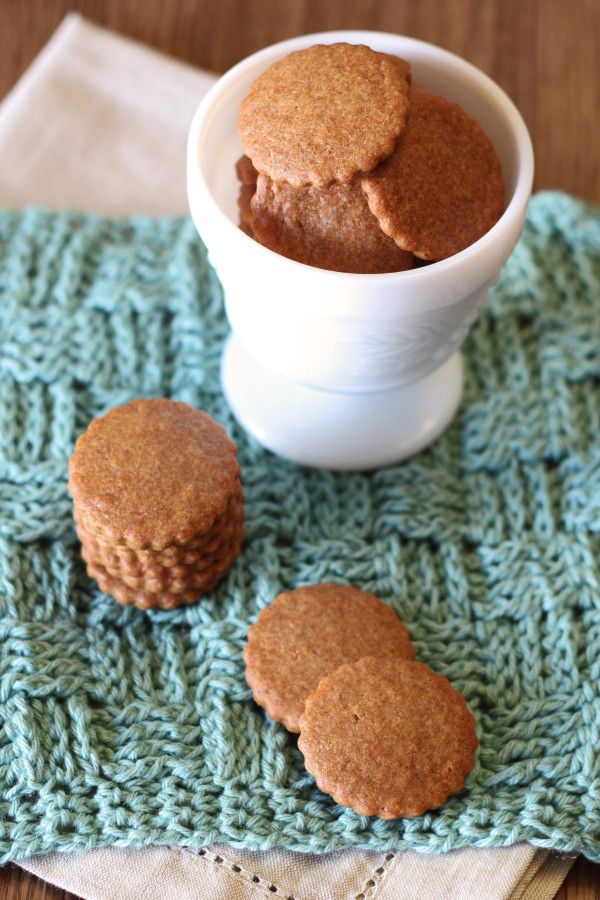 gluten free vegan mini graham crackers
AUTHOR:
Sarah Bakes Gluten Free
SERVES:
55-60 mini grahams
INGREDIENTS
1 1/2 cups Sarah's gluten free flour blend
1/3 cup coconut sugar or brown sugar
1 1/2 teaspoons cinnamon
1 teaspoon baking powder
1/2 teaspoon baking soda
1/2 teaspoon salt
1/4 cup coconut oil, melted
3 tablespoons water
2 tablespoons pure maple syrup or honey
1 teaspoon pure vanilla extract
INSTRUCTIONS
In food processor or high powered blender, add flour blend, coconut sugar, cinnamon, baking powder, baking soda and salt. Pulse until blended.
Add coconut oil, water, maple syrup and vanilla. Continue to blend until dough comes together. Add an additional tablespoon of water, if needed.
Wrap dough in plastic wrap and chill in refrigerator for 30 minutes.
Preheat oven to 325 degrees. Line baking sheet with parchment paper.
Place chilled dough onto piece of plastic wrap on counter. Top with another piece of plastic wrap. Roll dough until 1/6-1/8-inch thick. Using small circle or square cookie cutter, cut out dough. Use fork to poke hole into crackers (optional).
Place crackers onto prepared baking sheet. Bake for 15-17 minutes, or until edges begin to brown.
Allow to cool on pan for 15 minutes. Cool crackers completely on cooling rack. Store in airtight container.