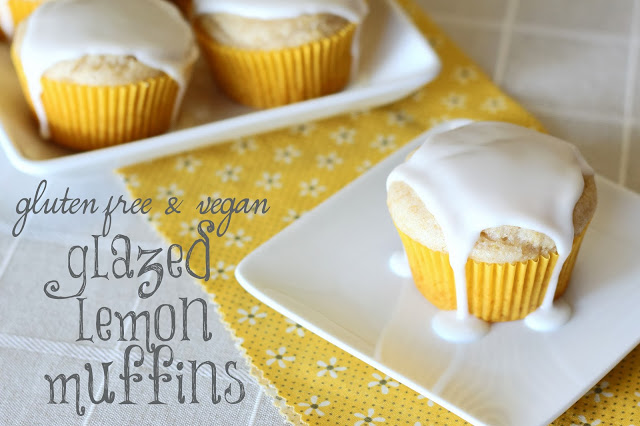 Lemon muffins are like sunshine on a cloudy day. They brighten up any morning! Glazed lemon muffins…even better. You may think these are more of a cupcake, but then you might feel a bit guilty about eating one for breakfast. Either way, they are terrific!
I'm sharing these bright and cheerful muffins over at Ask Anna today. They are gluten, egg, dairy, nut and soy free so they are great for anyone with food allergies. Most of us have at least one person in our life with food sensitivities. Why not make them a batch of these muffins? You know it would surely bring a smile to their face!
gluten free vegan glazed lemon muffins
Click
here
for the recipe. Enjoy!