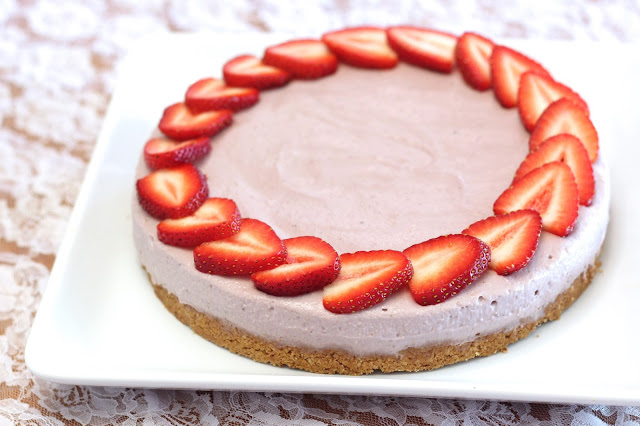 Strawberries and summertime go hand-in-hand. Local strawberry stands and farmers markets selling their juicy, fresh-picked strawberries. They are simply irresistible! My kids eat them like they are candy.  They can barely wait for me to wash them. If there are any leftover in my kitchen, I try to make this gluten free vegan strawberry cheesecake. Don't you just want to grab a fork and dig in?
Today I'm sharing my recipe for this perfect-for-summer cheesecake over at Simply Sugar and Gluten Free. If you haven't been over to Amy's amazing site yet, then you sure are missing out! Not only are all of her delicious recipes gluten free…they are refined sugar free too. Her blog was actually one of the first I found after going gluten free, over 3 years ago. I was so encouraged by her amazing story of how she took her health into her own hands, completely transforming her life. Amy is truly an inspiration and I'm so thankful that we get to enjoy all of her yummy recipes!
gluten free vegan strawberry cheesecake
click
here
for the recipe.