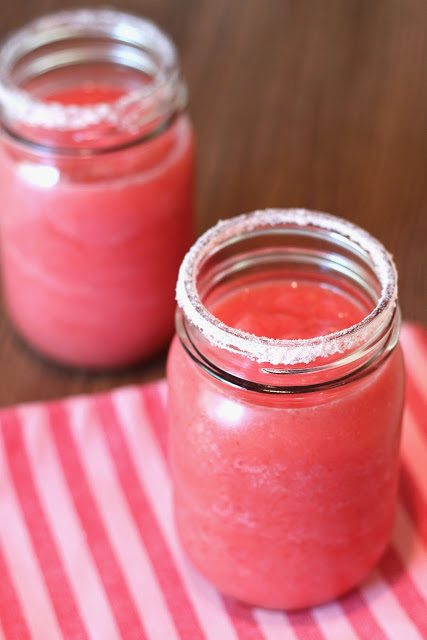 When Alison from A Girl Defloured asked me to share my favorite cocktail on her beautiful blog…I knew it had to be the strawberry coconut margarita! We just love, love, love this drink. Great after a long day, when you just want to relax or for your next girls night. A blended mixture of Golden Margarita Mix, ice, frozen strawberries, coconut milk and a little honey. Fruity, refreshing and oh so delicious!
When you check out this yummy drink on A Girl Defloured, be sure to check out some of her amazing gluten free recipes! Her photos are gorgeous and her dishes are mouth-watering. Alison is a pretty cool chick and makes cooking gluten free look effortless!
Strawberry Coconut Margarita
click
here
for the recipe.