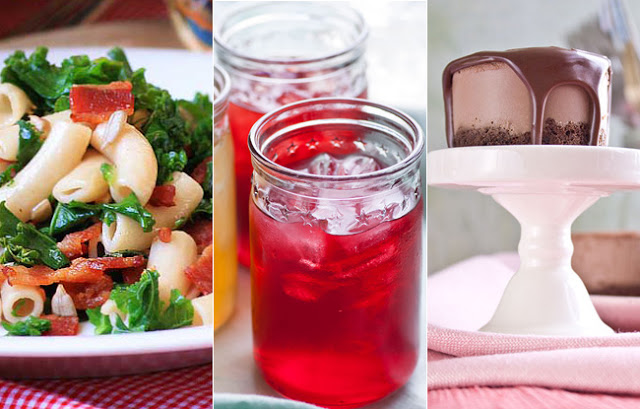 Today marks the
beginning of a series of posts here at Sarah Bakes Gluten Free Treats that will highlight
some of the best of the best
Gluten Free All-Star Recipes of 2012
…how exciting! Over the next
two weeks, a handful of top gluten-free bloggers will be here to share
their hottest recipes of the year. These are recipes their readers have
raved about and that have gone viral on the likes of Pinterest, Twitter
and Facebook. But most importantly, they are delicious!
I
encourage you to get to know these fabulous bloggers! Check out their websites, browse their recipes and
be inspired. All beautiful blogs are 100% gluten-free! Join me here, December 18-31, for the 2012 Gluten-Free All-Star Recipes event. You won't want to miss out on the fun!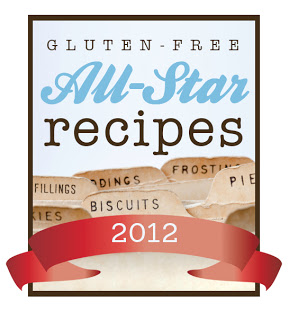 Thank you [insert your name] for hosting me at Sarah Bakes Gluten Free Treats for the kick off of the 2012 Gluten-Free All-Star Recipes event.
I am champing at the bit to try the creme de la creme recipes we will
be treated to by some of the best gluten-free bloggers out there!
A Journey to Recovery
Since 2007, our family has been on a journey to recovery with our youngest son—the inspiration for my blog, Lexie's Kitchen.
Through diet, we have made great strides in healing him from the inside
out. One thing we've learned is that living with food allergies and
intolerances can be challenging. As the parent of a hungry and growing
boy with multiple food intolerances, I have the deepest gratitude for
bloggers like [insert your name here] who pour out gluten-free creations
weekly and keep me inspired.
My Favorite From 2012
Before revealing the
2012 Gluten-Free All-Star Recipes
from
my site, I wanted to highlight an all-star blogger and recipe that
rocked our world this year! It is a recipe for super simple bagels that
are, among other things, gluten-free, dairy-free, egg-free, soy-free,
grain-free, and yeast-free.
The recipe
comes from Kelly over at
The Spunky Coconut
.
Kelly is one of the most innovative healthy recipe developers I know. I
hope that you will get acquainted with her site, her recipes, and her
bagels! You are in for a real treat.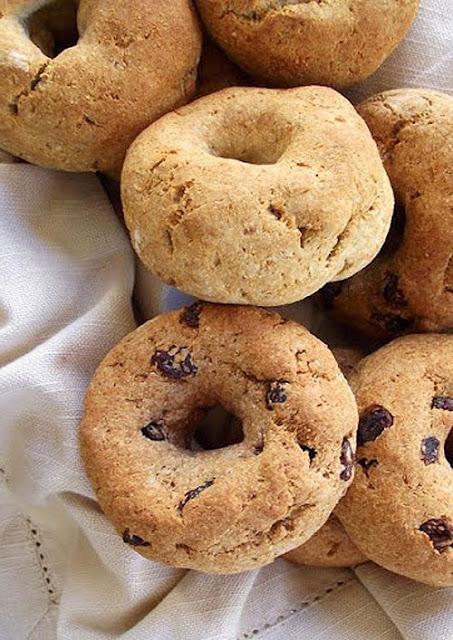 Lexie's Kitchen 2012 Gluten-Free All-Star Recipes
This year the top three honors over at Lexie's Kitchen go to Bacon &
Kale Pasta, Dairy-Free Mini Chocolate Cheesecakes, and Cool-Aid. Each
is a proven winner not only in my kitchen, but in the kitchens of
Lexie's Kitchen readers!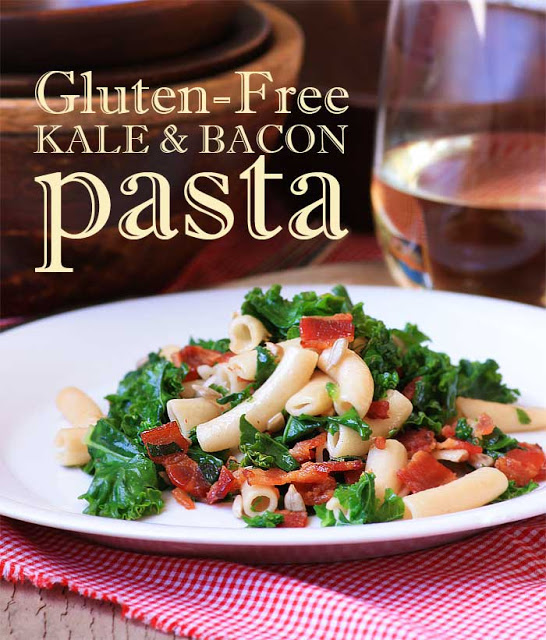 Bacon & Kale Pasta
One
evening I wasn't home to make dinner for the troops so the privilege
fell on the shoulders of my dear and honorable husband. While necessity
may be the mother of invention, this one was based upon what was
available to him in the fridge and pantry. I can scarf this pasta dish
down like it's nobody's business.
Here is the recipe.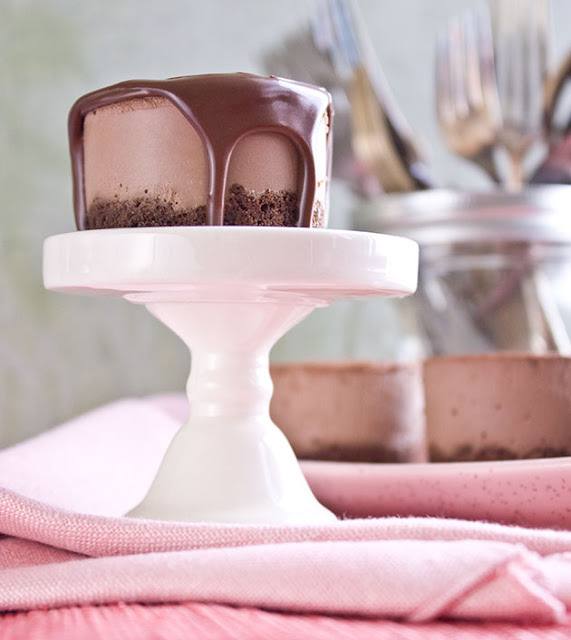 Dairy-Free Mini Chocolate Cheesecakes
When
I make these, they are almost too pretty to eat. But once you get me
going, I can't stop. These are the bomb when frozen and then allowed to
thaw a bit prior to serving—oh, and topped with a decadent dairy-free
Kahlua Ganache, of course.
Here is the recipe.
Cass
said: "I made this Saturday night for a party and it was a tremendous
hit. The kids were following me around like the Pied Piper pining for
seconds. I even spotted someone licking their plate!"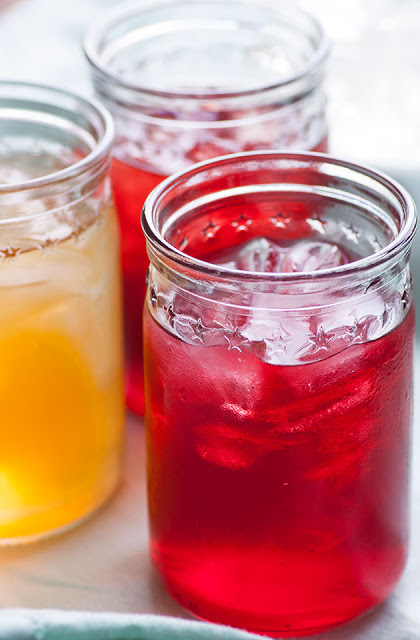 Cool-Aid
The
traffic and interest this recipe (if you can call it that) generated
was beyond belief. For those trying to break the juice or soda habit, I
highly recommend giving it a try. This refresher may look like Kool-Aid
but is far from it. The base is herbal tea. Raw apple cider vinegar is
added for tang and its health promoting properties, and a
little stevia (or other natural sweetener of your choice) balances it
all out. The only things missing are the artificial flavors and a good
dose of Red #40.
Here is the recipe.
Danielle
said: "Oh my! I made this and it turned out great. It really does taste
so similar to Kool-Aid! Only soooooo much better. I love that my kiddos
are getting some ACV at the same time."
Follow Lexie's Kitchen
If gluten isn't the only offender you avoid, head on over and visit my site.
Every recipe is free of gluten and dairy, and most are free of eggs and
other common food allergens. I look forward to your dropping by!
Follow Lexie Kitchen on Pinterest
Follow Lexie's Kitchen on Google+
Follow Lexie's Kitchen on Facebook
Follow Lexie's Kitchen on Twitter
For Email Updates, Subscribe here.