gluten free vegan biscuits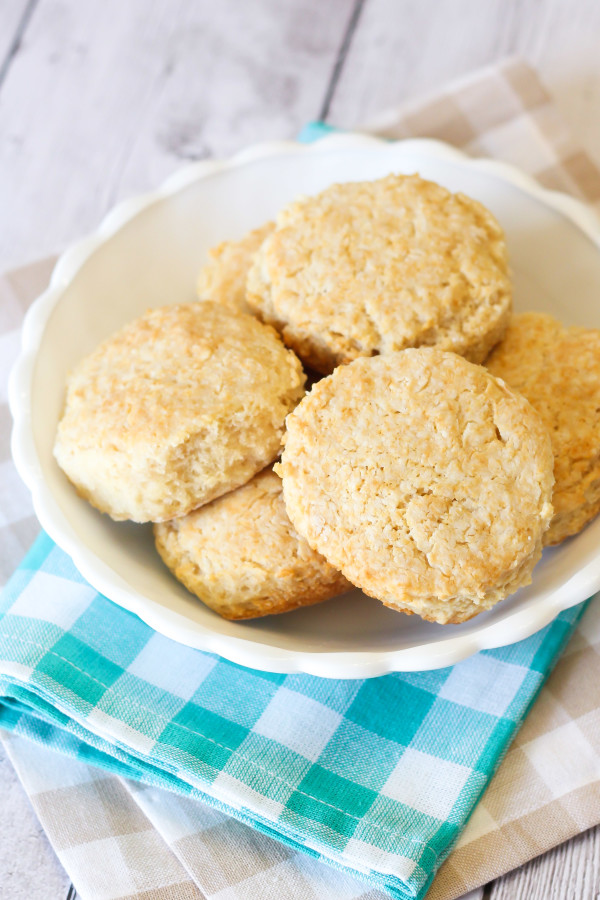 AUTHOR:
Sarah Bakes Gluten Free
1/4 cup cornstarch
1 tablespoon cane sugar
1 tablespoon baking powder
1/2 teaspoon baking soda
3/4 teaspoon sea salt
4 tablespoons organic non-hydrogenated shortening, chilled
2 tablespoons vegan butter, chilled
1 cup So Delicious unsweetened coconut or almond milk
1 teaspoon vinegar
additional tablespoon vegan butter, melted
Preheat oven to 425 degrees. Prepare baking pan by lining with parchment paper. Set aside.
In large mixing bowl, sift together flour, cornstarch, sugar, baking powder, baking soda and salt. Add chilled shortening and vegan butter. Using pastry cutter, cut in shortening and butter until small pieces remain.
Mix together coconut milk and vinegar in small bowl, then pour over flour mixture. Gently blend dough until just comes together.
On floured surface, place biscuit dough. Gently flatten with floured hands until about 1 inch thick. Using a 2 1/2-inch biscuit cutter, cut out biscuits. Place on prepared baking pan (making sure biscuits are touching). Press dough scraps together into 1 inch thick and cut into additional biscuits.
Brush tops of biscuits with melted vegan butter. Bake 15-17 minutes, until tops are golden brown. Remove from oven and cool slightly on cooling rack.
Serve warm.To reheat biscuits, wrap in foil and place in 300 degree oven for 10 minutes.
Recipe by
Sarah Bakes Gluten Free
at https://www.sarahbakesgfree.com/2015/07/gluten-free-vegan-biscuits-2.html