gluten free vegan apple fritters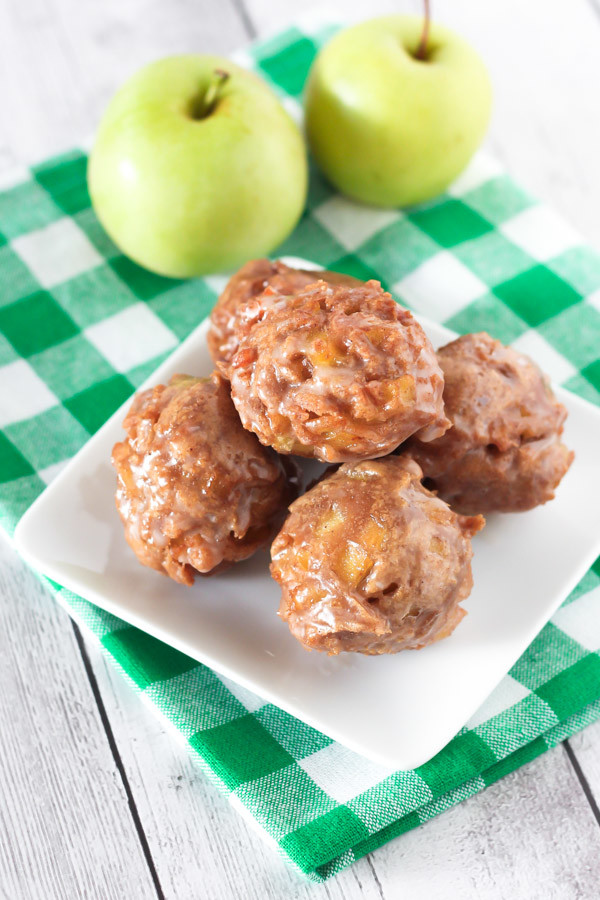 AUTHOR:
Sarah Bakes Gluten Free
4 tablespoons cane sugar
2 teaspoons baking powder
1 teaspoon ground cinnamon
1/4 teaspoon sea salt
1/2 cup unsweetened coconut or almond milk
2 tablespoons organic non hydrogenated shortening, melted
1 1/4 cups peeled and finely diced apples (about 2 apples)
oil for frying*
1 1/2 cups powdered sugar, sifted
2 tablespoons So Delicious unsweetened coconut milk
In heavy pot or saucepan, heat 2 inches of oil over medium-high heat until oil reaches 340 degrees.
While oil is heating, prepare donut dough by sifting together flour, sugar, baking powder, cinnamon and salt in mixing bowl.
Add coconut milk and melted shortening. Stir just until dough comes together. Fold in finely diced apples.
Using small cookie scoop, make balls of dough and gently drop 3-4 into heated oil. Cook on each side 1-2 minutes, until golden brown.
Carefully remove apple fritters from oil using tongs and allow to drain on paper towel lined plate.
While donuts cool slightly, make simple glaze by mixing together powdered sugar and coconut milk in small bowl.
While still warm, dip apple fritters into glaze to coat. Place on cooling rack to allow excess to drip off. Best served warm or same day.
*I used a mixture of coconut oil and organic shortening for frying, but any lightly flavored oil will work.
Recipe by
Sarah Bakes Gluten Free
at https://www.sarahbakesgfree.com/2015/11/gluten-free-vegan-apple-fritters.html