gluten free vegan pumpkin spice muffins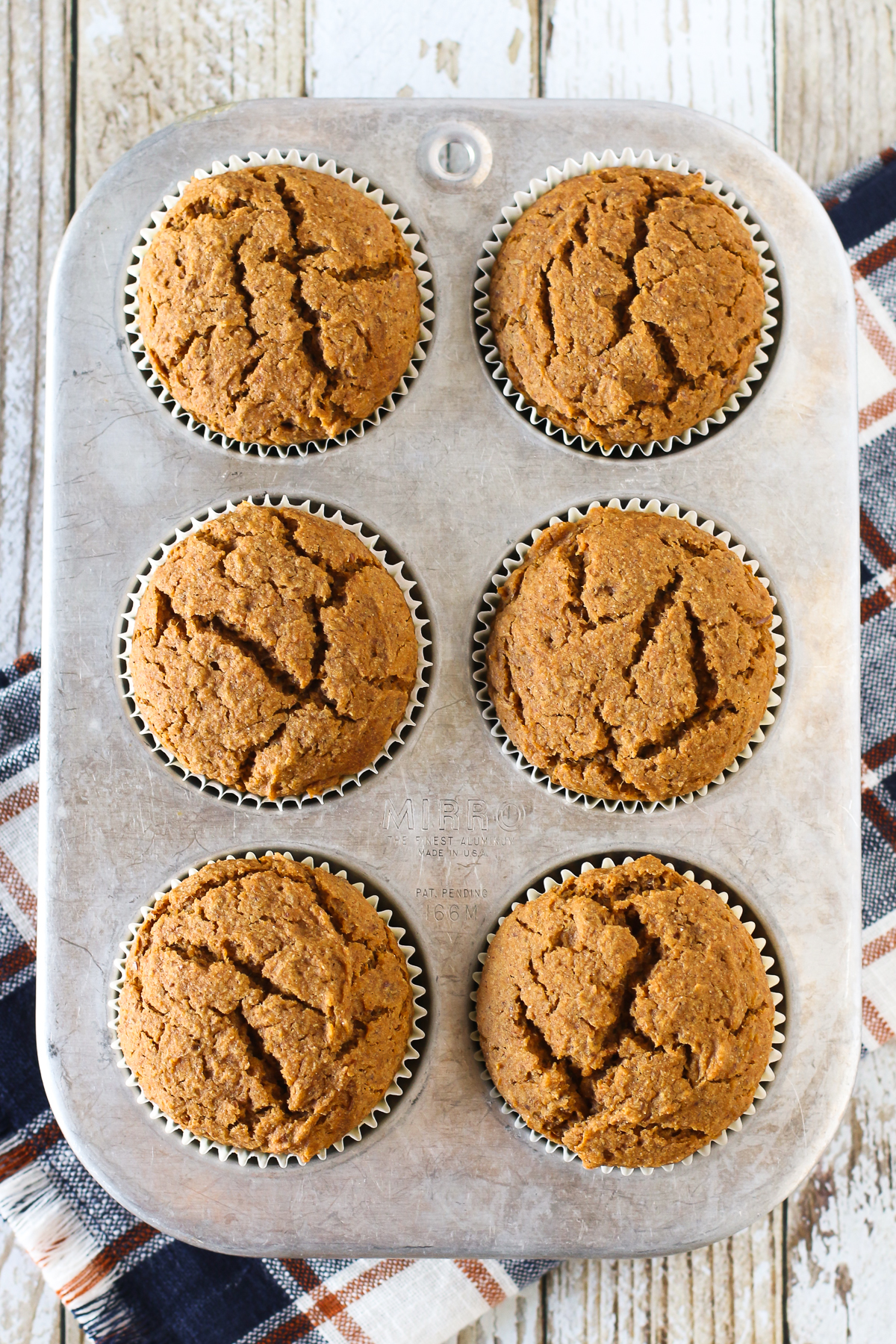 AUTHOR:
Sarah Bakes Gluten Free
1 1/2 teaspoons ground cinnamon
1/2 teaspoon ground ginger
1/4 teaspoon ground nutmeg
1/4 teaspoon ground allspice
1 teaspoon baking powder
1/2 teaspoon baking soda
1/2 teaspoon sea salt
3/4 cup unsweetened almond milk
2/3 cup pumpkin puree
1/2 cup Bob's Red Mill coconut sugar or brown sugar
1/4 cup pure maple syrup
1/4 cup grape seed oil or sunflower seed oil
1 teaspoon pure vanilla extract
Preheat oven to 350 degrees. Line muffin tin with paper liners or spray with nonstick cooking spray.
Whisk together flour, flaxseed meal, cinnamon, ginger, nutmeg, allspice, baking powder, baking soda and salt. Set aside.
In large mixing bowl, add almond milk, pumpkin puree, coconut sugar, maple syrup, oil and vanilla extract. Stir until smooth.
Add flour mixture and stir muffin batter until combined. Divide into prepared muffin tin. Bake muffins 18-22 minutes, until golden brown and center is set.
Place muffins on cooling rack to cool completely. Store in airtight container.
Recipe by
Sarah Bakes Gluten Free
at https://www.sarahbakesgfree.com/2017/09/gluten-free-vegan-pumpkin-spice-muffins.html