homemade cranberry sauce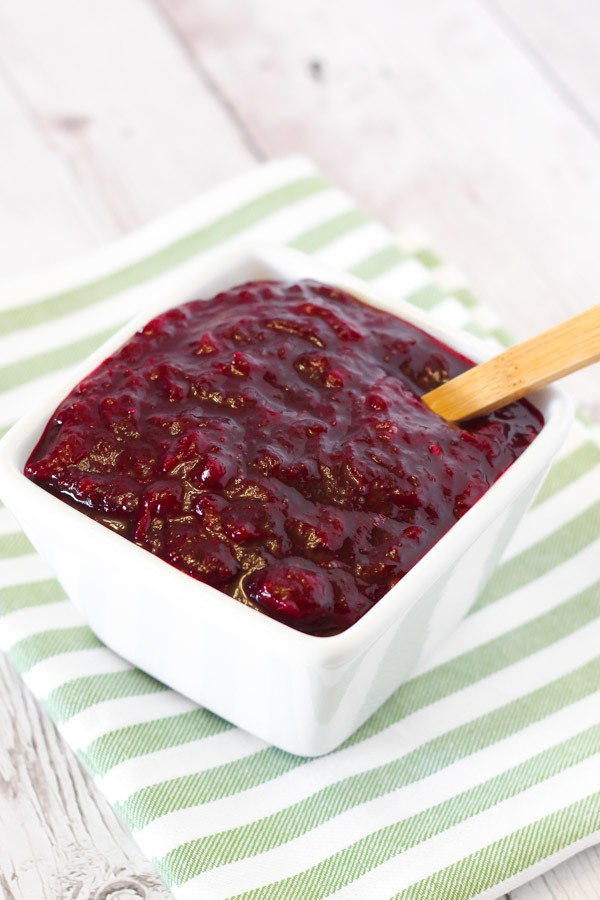 AUTHOR:
Sarah Bakes Gluten Free
RECIPE TYPE:
holiday sweets
4 cups fresh cranberries, rinsed
1 cup water
1/2 cup cane sugar or coconut sugar
1/4 cup pure maple syrup
In a medium saucepan over medium heat, stir together cranberries, water, sugar and maple syrup. Bring to boil. Cranberries will start to pop.
Once boiling, reduce heat to low and simmer for 15-20 minutes, stirring occasionally.
Remove cranberry sauce from stove. Sauce will continue to thicken as it sits.
Let cool 20 minutes. Place in dish and cover with plastic wrap. Refrigerate until ready to serve.
Can be stored in refrigerator 1-2 weeks.